Meet Painless Pip Lancets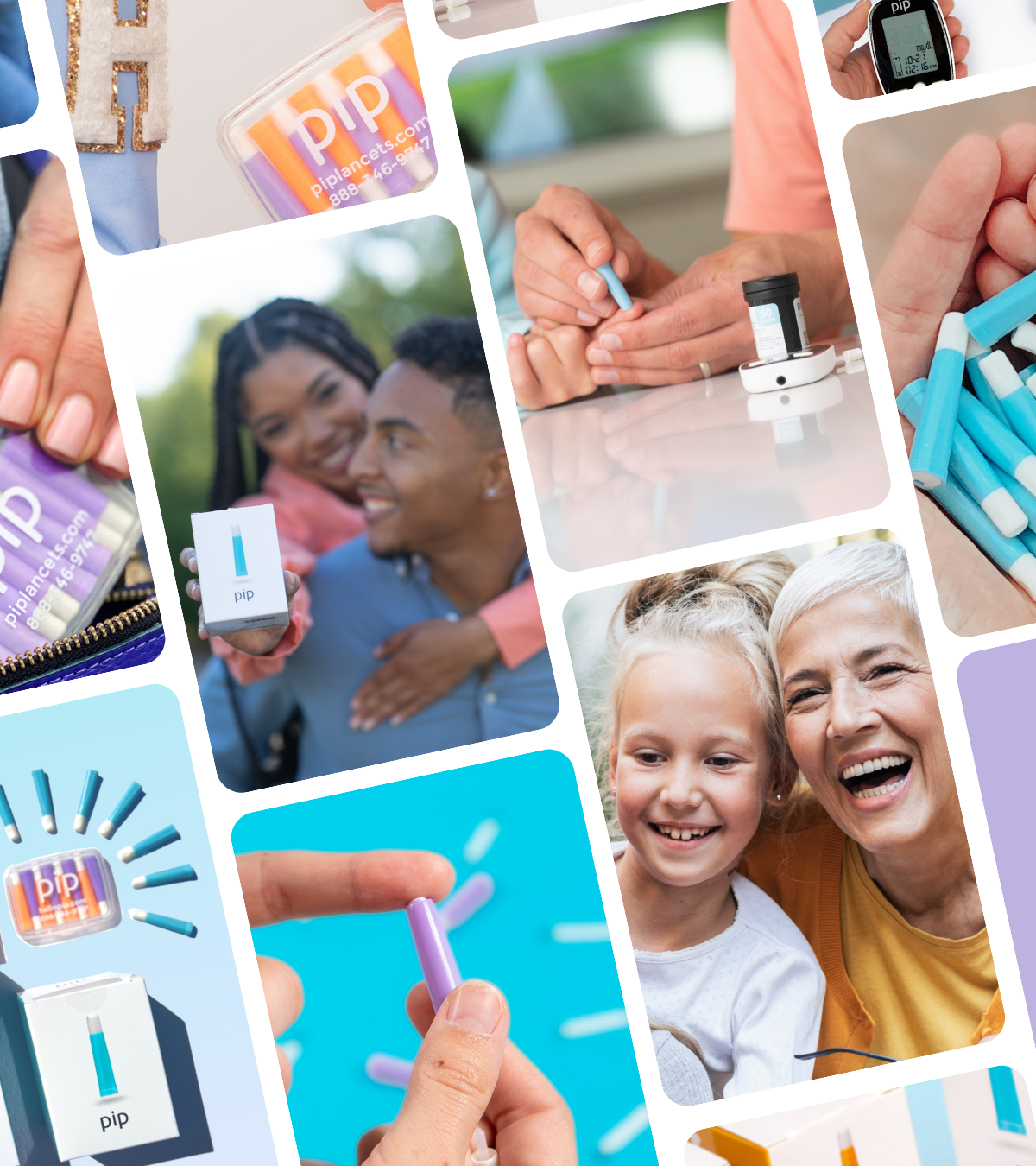 Meet Painless Pip Lancets
And say good-bye to sore fingertips.
SHOP NOW
Here to help you
Live Life with Less Pain
We understand how painful diabetes can be. Pip's Single Use Lancets are simple, safe and painless. They'll make you feel confident testing your blood sugar. Because diabetes is hard enough already.
SHOP NOW
TRUSTED BY 30,000+ PEOPLE WITH DIABETES
No more loading and unloading your lancing device. Simply twist off the cap to open the lancet.
SHOP NOW
No more accidental pokes. The hidden needle stays concealed, so you never have to see a needle again.
SHOP NOW
Just twist, press and test your blood sample. Use a carry case to take Pip with you on the go!
SHOP NOW
OVER 3,500 FIVE STAR REVIEWS
Over 3,500 Five Star Reviews
★★★★★

So convenient to use and easy to have mailed to my home. One less thing to worry about in life.

Margaret K.

Verified Buyer
★★★★★

These lancets are amazing. You cant even feel them when you use them!

Trisha W.

Verified Customer
★★★★★

My son loves these lancets! We would highly recommend to anyone who does not like the pain of finger sticks.

Melissa S.

Verified Buyer
★★★★★

After finding my size and after using them I fell in love with Pip. They are so easy to use, DO NOT hurt, and very affordable. Now, my wife uses them too.

Carl S.

Verified Buyer
★★★★★

I find managing my blood sugar levels is a breeze using Pip's high quality products.

Walter B.

Verified Buyer
READ MORE
OUR PROMISE TO YOU
100% MONEY BACK
At Pip, our main priority is our customer's happiness. If you're not satisfied with your purchase, you may return the product within 14 days of purchase and receive a full refund. Try risk-free today!
SHOP NOW
FIND YOUR PERFECT SIZE
Try a FREE Sample
We'll send you 8 Lancets and a Carry Case to find your perfect size.
Just help us cover shipping :)
GET A FREE SAMPLE
Frequently Asked Questions
Lancets are covered by most insurance plans, including Medicare. We recommend that you ask your insurance provider about the amount of reimbursement your insurance plan offers. HSA and FSA cards may be used to purchase Pip Lancets. With your purchase, you will receive an invoice via email which you may submit to your insurance company. We're unable to bill your insurance directly.
Free shipping on orders over $25 or subscriptions. $5 shipping fee on orders under $25 within the U.S. We do not ship outside the U.S.
No. Pip Lancets were specifically designed to be used only once. This prevents the risk of accidental needle sticks and infections and eliminates the need to change your needles after every test.
LESS PAIN & WORRY
Take Control of Your Diabetes
Join thousands of happy diabetics living life with less pain. Try Pip today! Just one way to make life a little easier.
SHOP NOW