Get your test strips delivered based on how often your test your blood sugar, so you never have to worry about re-ordering more or running out. Our customer service team is ready to help you with anything you need - Monday through Friday 8am-5pm CST. Reach us at hello@hellopip.com or 888-346-9747.
Everything you need to know
Accuracy matters

Our highly sensitive test strips are designed to provide accurate results every time.

Uses less blood

Only a tiny 0.8 μL drop of blood is required for an accurate reading.

Fast results

See your results in just 6 seconds

Meant for your fingers

Measure blood glucose with a tiny sample drawn from your fingertip.
Easy To Use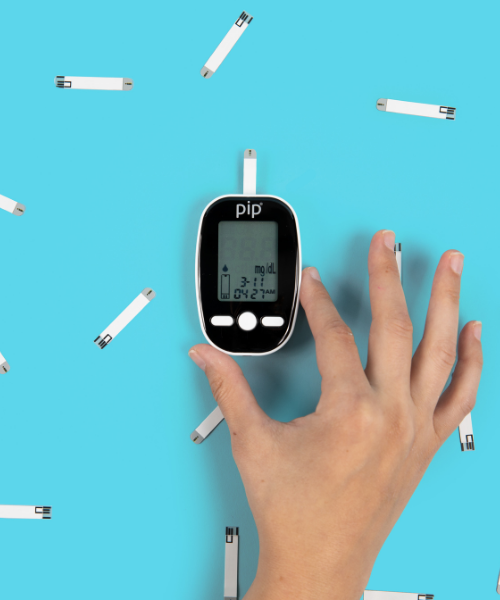 Simplify Your Routine
Simple design and easy to use features to making testing your blood sugar as simple and easy as possible. Order a subscription and get deliveries based on how often you test your blood sugar.